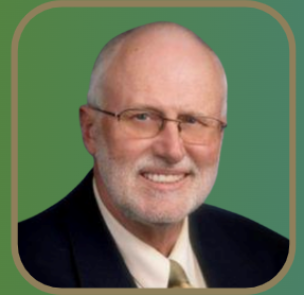 Dr. Gerry Ross

Past President of NAALT
Allston, Ontario, Canada
AREAS OF CONSULTATIVE FOCUS:
Basic science of PBMT
Treatment of facial Pain/PBMT
Treatment of Neuralgias and neuropathic pain
PBMT and surgery
PBMT and nerve regeneration
PBMT for restorative procedures and analgesia
PBMT and Implants
PBMT for soft tissue lesions
PBMT in Hygiene and periodontics
PBMT and grafting
PBMT in endodontics
PBMT in Xerostomia
Dr. Gerry Ross has been practicing General Practice Dentistry with a special interest in Lasers Facial Pain in Tottenham Ontario since 1971.
He has been using Lasers in his practice since 1992. He has given over 250 hands-on courses, lectures, and workshops on both Surgical lasers as well as photobiomodulation treatment both nationally and internationally.
He has published 15 articles and has written chapters for 2 textbooks. He also does Peer reviews for 4 Laser Journals and is on the editorial board of Photobiomodulation, Photomedicine, and Laser Surgery, and has written 2 guest editorials for the Journal.

He is a past president of NAALT North American Association of Photobiomodulation is a member of the Board of Directors of the Academy of Laser Dentistry(ALD) and currently chairs the membership committee and has also served as chair of the Certification Committee. He was the Scientific Chair of the 2019 ALD Annual Meeting.
Dr Ross holds Advanced Certification from ALD and is a member of the Speakers Bureau of the Academy of Laser Dentistry. In 2016 he was awarded the Leon Goldman Award from ALD as the year's outstanding laser clinician. An article that Dr Ross wrote for Dental Products report on treating Facial Pain with PBMT was just named as one of the top 5 technique articles that they published in 2020.
Use this Text block to tell your course or coaching story.
Write anything from one-liners to detailed paragraphs that tell your visitors more about what you're selling. 
This block - along with other blocks that contain text content - supports various text formatting such as header sizes, font styles, alignment, ordered and unordered lists, hyperlinks, and colors.
Dr. Mel A. Burchman D.D.S. M.A.L.D 


Dr. Burchman has maintained a general dentistry practice in Bucks County, Pennsylvania since 1976. He began using lasers in 1998 and now has eight lasers in his practice. I also have 7 lasers in my home. In 2001 he received Advanced Proficiency in Nd: YAG from the A.L.D. In November 2003 He received the "The Science Behind the Clinic of Laser Dentistry" award for his Keynote Presentation on, "Nd:YAG and Diode Laser Therapy in the Medically Compromised Patient". 
Also in 2003 his office was written up in Men's Health Magazine in an article titled, "The Drill Is Gone." In 2005 he received "Certified Laser Educator" status from the Academy. He received his "Certificate of Mastership" from the Academy in 2008. He has been published twice in the laser academy journal "Wavelengths" on "Lasers in the Medically Compromised Patient" and "Using Dental Lasers to Treat a Severe Parkinson's and Cancer Patient." In 2012 received the "Leon Goldman Award" for laser clinical excellence from the ALD for this work. He has presented on this topic over a 100 times both nationally and internationally and it is his passion. 
He has served the academy as: Mentor, Examiner, and Chairman of many committees, a member of the Academy Board of Directors, Executive Committee, Secretary, Treasurer and Vice President. In 2014 he was the Keynote Speaker at the OCMIS Laser Conference in Philadelphia PA. In 2015 & 2016 he was a Keynote Speaker for the Dental Session of the ASLMS. In 2019 he was the Keynote Speaker for the ALD-BAIRD laser conference in Qatar, for the Australian Medical Laser Society and the Australian Dental Society in Sydney Australia. In 2015 he was the General and Scientific Chairman of the A.L.D conference and in 2016 was the Co-Program Chair of the ASLMS conference. In 2016 he received his, "Recognized Course Provider" certification and was the Chairman of the 2019 academy conference.  
Also in 2019 his article on "8 Ways Your Patients Will Benefit from Low-Level Laser Therapy" was published in Dentistry Today. In 2018 he had the honor to testify before a Congressional Subcommittee on, "Using Dental Lasers to Help Control Opioid Abuse". He was the President of the Academy of Laser Dentistry in 2019 - 2020 and also help found GMA Laser Education. In October of 2022 GMA Laser Education was the keynote speaker for the Asia Pacific Laser Institute Annual Conference.
Previously he has lectured and been a laser trainer for: Sirona Dental, Benco Dental and Henry Schein Dental, Advanced Dental Hygiene, MedX Laser Health Systems, Kerber USA, the Academy of Laser Dentistry and GMA Laser Education.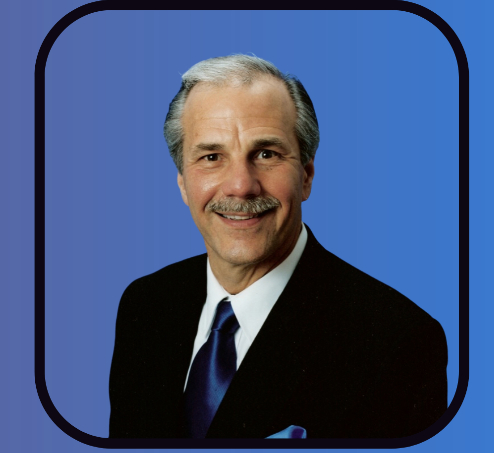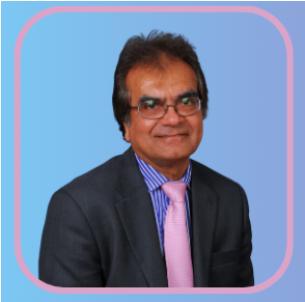 Dr. Arun Darbar, DDS, DGDP (UK)
Dr. Arun Darbar is the founder and director of Smile Creations® Innovations Limited and has been practicing in Leighton Buzzard U.K. for over 35 years.
Dr. Arun Darbar is a multi-award-winning Laser and Aesthetic Dentist. At the forefront of Laser Dentistry, he is dedicated to providing cutting edge dentistry to his patients for over 35 years. He is an Accredited Member of the British Academy of Cosmetic Dentistry (BACD) and is the credentialing committee chair, a board member and an examiner.
Dr. Darbar continuously runs courses and trains dentists worldwide. He is also an invited speaker and published author on lasers in dentistry worldwide. Instrumental in pioneering the use of Low-Level Laser Therapy (LLLT) more recently termed Photobiomodulation therapy (PBM and PBMT) using high power surgical lasers with diffusers. He continues to be involved in research & development, designs and beta testing of numerous laser units. As a leading member of the ALD (Academy of Laser Dentistry) past president of the ALD.
He holds a 'Masters' and 'Certified Educator', and 'Certification Course Trainer' status. Professionally he serves on the ALD Board of Directors, previously served as the International Relations Committee Chair, and co-chairs the Education and Certification committees and invited member of the Science and Research committee and is also an examiner. Served as Chair of ALD 2018 General and Scientific sessions and Co-Chairs the same for iLED 2018,2019 Dubai conference and at present the conference chair for ALD 2021 conference. Faculty for ALD international fellowship programs. 2017 Recipient of the prestigious "The John G. Sulewski Distinguished Service
Award" IAID ("International Academy of Innovative Dentistry") Founder member 2020. He has been awarded Fellowship and Diplomat status with (WCMID) World Congress of Minimally Invasive Dentistry.
Dr. Darbar is also a Master, an educator and founder member of the (WCLI) World Clinical Laser Institute and has served on their advisory board. He is also involved with ASLMS, WALT, NAALT, BSOS, WFLD, SOLA. Over the last decade he has been advocating the concept of preconditioning with various wavelengths to achieve quicker, better outcomes for compromised and routine patients in dentistry and other medical applications. Numerous papers have been published since then to accept that the validity of the concept. His data has been presented and published as proceedings of SPIE IN 2006, 2007, and 2009/10 in San Francisco U.S.A., WALT (World Association for Laser Therapy) 2008 South Africa, and 2012 Australia. He is also a reviewer for peer reviewed journals such as LIMS and JBO.


Crystal May is the co-founder and COO of Devdent.  She is dedicated to helping dental practices be successful in dental sleep medicine and medical billing.  She has over 20 years of medical billing experience, 17 years with an emphasis on dentistry, and 15 years on airway and sleep.  Crystal is an international educator and has presented at hundreds of events for major corporations and organizations.  She owns and manages multiple dental practices, holds multiple US and international patents, has developed several software products specifically designed for dental offices, and has started companies that help practices with the successful implementation of dental sleep medicine and medical billing. Crystal's mission is to educate every dentist in the country about their opportunity and obligation to help identify sleep disorders in their patients and how to use medical insurance to help patients receive the care that they need.